Wordpress Responsive Website Design
Wordpress themed websites are very elegant and practical, particularly for those business owners who would like to add content for themselves. This elegance and practicality is what helped wordpress become so popular with the web design community and its clients.
The platform lends itself to blogs for which it was originally designed, but it has grown into a fully fledged system for all manner of website designs, such as ecommerce sites, forums, galleries and much more.
The popularity is further increased by the range of plugins that are available to add functionality to your website.
When you select a wordpress responsive website design, your chosen theme is purchased for you and the site setup and on completion of testing, signing off and payment by the client, the login details for updating the content are provided.
Having a wordpress website allows great flexibility by adding selected plugins which add to the user experience for which wordpress is known. The brand has become a firm favourite when looking for a ready made website platform
Any additional plugins that the client requires can be added to appropriate themes, at the client's discretion. These plugins as noted earlier, add extra elements and features to the user's experience on the website.
Having selected a wordpress designed website why not add one of our local SEO plans to get your business seen in the search engines and attracting new clients.
Call Us Now on the landline (01702 233351) or Mobile(07702 254513) and get your business established online with a wordpress design from Websites Created. And don't forget our SEO plans to put your website where local people search.
Your Word Press Site
A wordpress responsive website design from us, starts at £460 for a 5 page site.
Having chosen a Wordpress platform, the selection of a suitable and appealing theme for your website from one of the selected source of themes, is the next decision.
In discussions with you about your requirements and expectations regarding your new wordpress website, a plan is created.
Any images and content you wish to have placed on the website are included in the finalised plan. The design is formed and made available for clients to view in progress and comment on.
In this way the client can shape the final design during the four week maximum design and formation period.
Upon completion the website is uploaded to the hosting provided by us and linked to the domain (this can be provided, chosen or left to us to select).
Final payment of the outstand amount releases the login details for access to the site.
You can take up our Wordpress update annual maintenance contract at any time for £168, though you can get a reduction if discussed at the time the wordpress site is ordered, bringing the cost down ( which if maintained as an continuous annual subscription the price does not vary).
To get your local SEO wordpress design working for you,
Call us Now! on the landline 01702 233351 or mobile 07702 254513
Call us now with your website and local search engine friendliness requirement
It is essential that you read our terms and conditions as part of the agreement in using our services and website.
They are accessed by the Site Information link at the bottom of each page.
Getting A Wordpress Site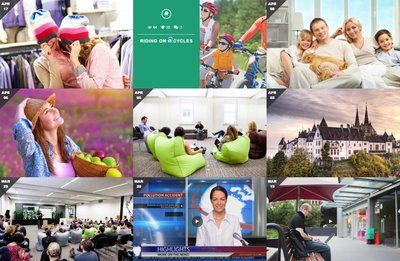 When getting a wordpress website, you are joining millions of website owners who value the clean designs and ease of use, that is synonymous with wordpress.
There are many plugins to add extra resources and functions to a wordpress site. So, when speaking to our web weaver, be sure to let him know all the requirements, you have for your site, so that the necessary plugins can be acquired for the site, though these can be added over time (this may necessitate the reconfiguration of the site elements).
Another good reason for choosing wordpress as the platform for your website is the user experience aspect of wordpress. It lends itself to the good nature and enjoyable interface of good web design.
If you require a theme change, it is entirely possible to change the theme of your website, by using the administration module to switch themes. Your site could have a summer and winter theme or put up different offers at your discretion. This is the flexibility of the wordpress platform that can be made available to you, by choosing a wordpress responsive website design through Websites Created.
Beyond the initial website creation which start at £460, you may like to consider a maintenance contract for your website at an annual cost of £168.
For your responsive, search engine optimised, wordpress website and maintenance contract,
Call Us Now on the landline or Mobile